What To Eat On A Low Carb Diet – ideas for breakfast, lunch, dinner, snacks, desserts and what to avoid.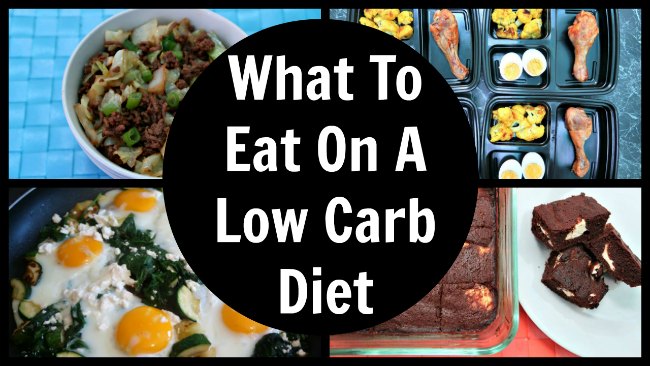 What To Eat On A Low Carb Diet
If you're wondering what to eat on a low carb diet, then you'll get heaps of ideas for every meal of the day in this blog post.
Importantly – before commencing any new eating regime, it's best to speak with a qualified health professional to monitor you and ensure you remain in good health.
What To Avoid When Going Low Carb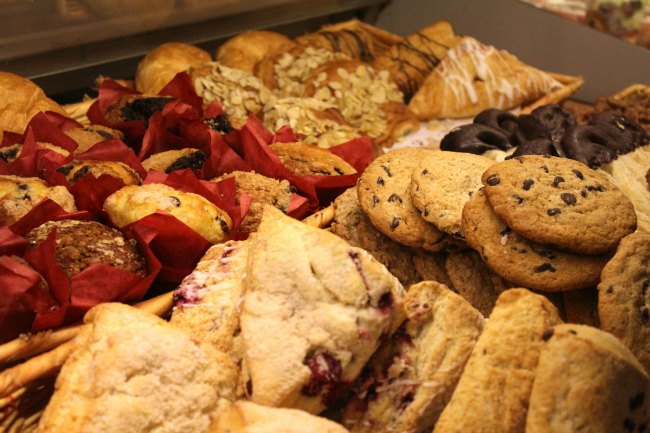 Starting a low carb diet doesn't have to be difficult, simply start by avoiding the following high carb foods and then we will get the foods that you can fill your menu with.
Sugar, Honey, Maple Syrup, Agave, Rice Malt Syrup or sugar by any other name
Flour
Bread
Cereal and Granola
Pizza
Pasta
Crackers
Biscuits
Cookies
Rice
Chips
Most Fruit and fruit juice
Potatoes, Carrots, Corn, Sweet Potatoes, Beetroot, Peas
Legumes and Beans
Flavoured Yoghurt
Full Cream Milk (opt for almond or coconut milk instead)
Alcohol – beer, wine, sweetened drinks
Low Fat & Fat Free products (usually sweetened with sugars)
Gluten Free – just because it says gluten free, doesn't mean it's low carb
What You Can Eat On A Low Carb Diet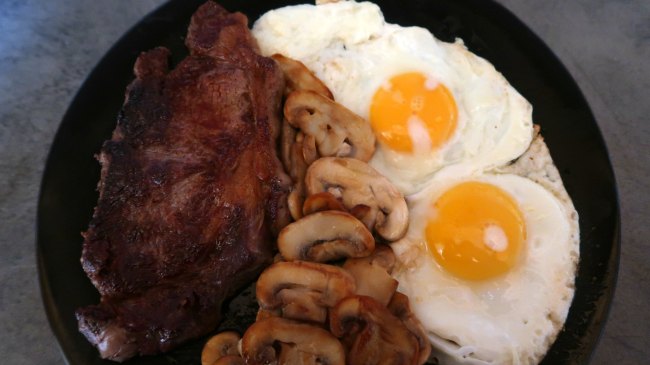 Don't despair, just because the above list contains many of the foods you've grown accustomed to eating, there's still plenty of choice for what to eat on a low carb diet.
Here's a list of foods to include and then you can take a look at some meals to enjoy through the day.
Eggs
Beef, Chicken, Pork, Fish
Vegetables – spinach, cauliflower, broccoli, mushrooms, green beans, avocado
Fruit – strawberries, raspberries, blueberries, lemon, lime
Dairy – butter, sour cream, cream, cheese, full fat yoghurt
Healthy Fats – coconut oil, olive oil, avocado oil
Nuts & Seeds – almonds, walnuts, chia, sunflower, pumpkin
Coconut – milk, oil, flour, yoghurt
What To Eat On A Low Carb Diet For Breakfast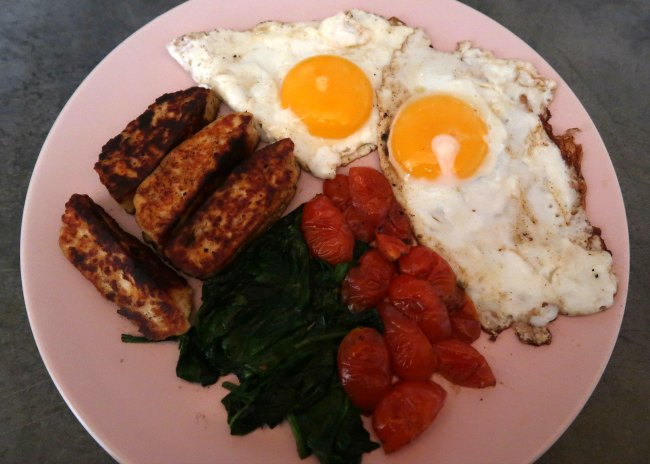 Most breakfast, for me at least, include eggs of some description, vegetables and sometimes meat too. Here are some ideas.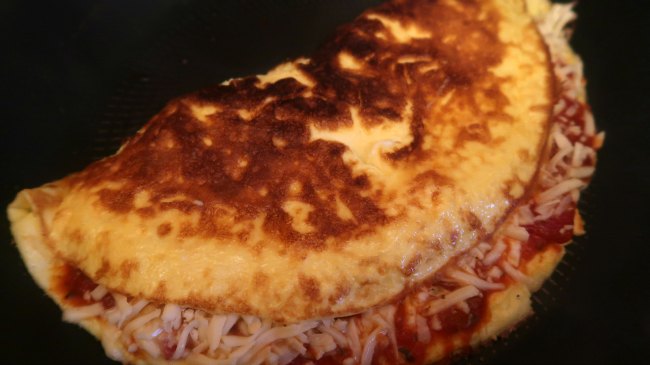 Pizza Omelette – a recent discovery and my latest go to breakfast which is like enjoying a pizza to start the day. (But with little to no carbs!)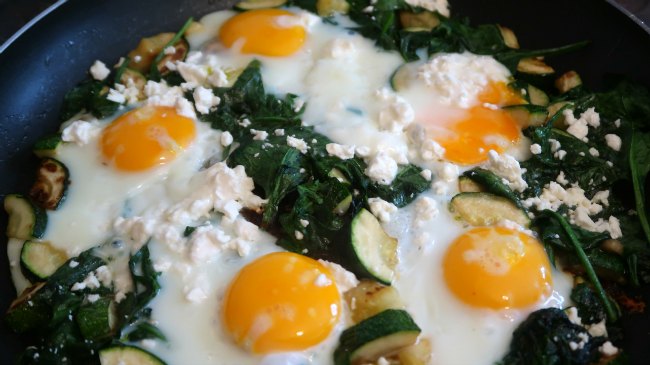 Green Shakshuka – fry up all the green vegetables, crack a couple of eggs over and finish with feta for a hearty way to start the day.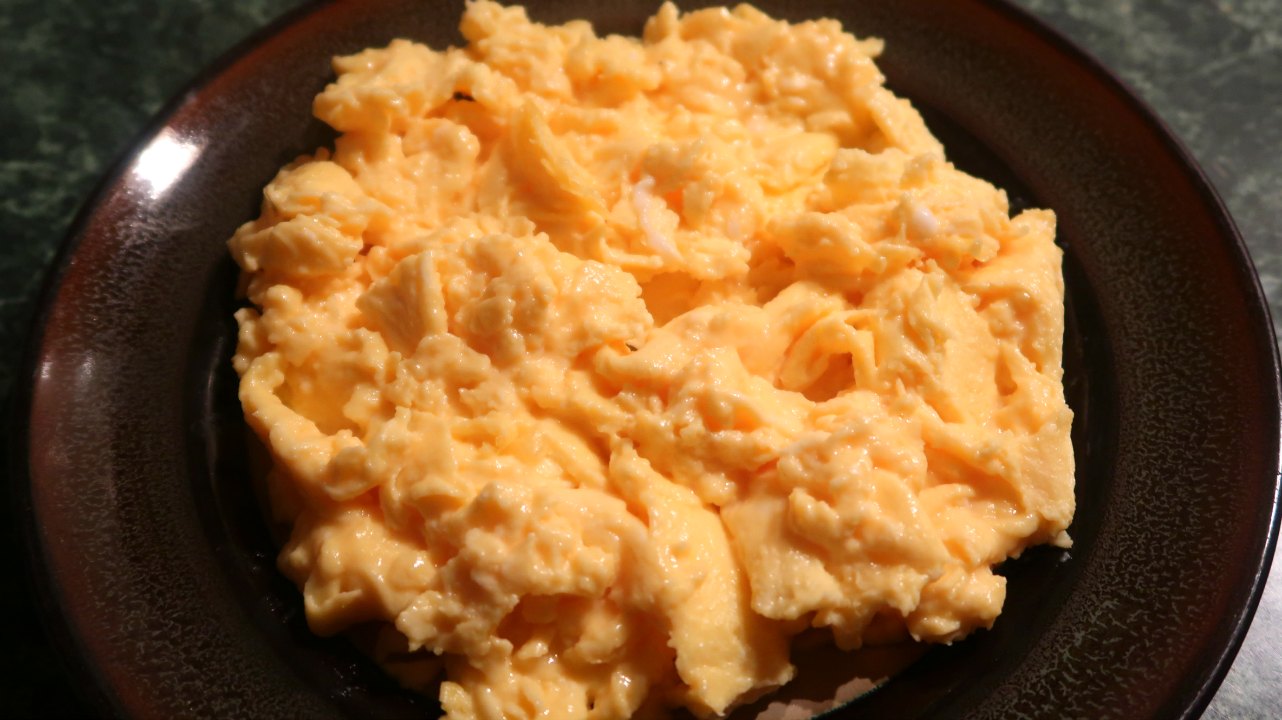 Irish Scrambled Eggs – the creamiest scrambled eggs you'll ever experience.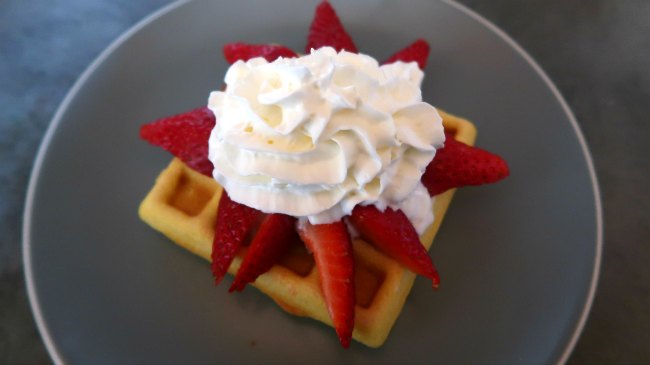 Waffles – for an indulgent breakfast, you can't go past waffles topped with whipped cream and strawberries.
You can also have breakfast without eggs, my go to breakfasts are either chia pudding, a breakfast smoothie or shake or a breakfast fry up of meat and vegetables, just without any eggs.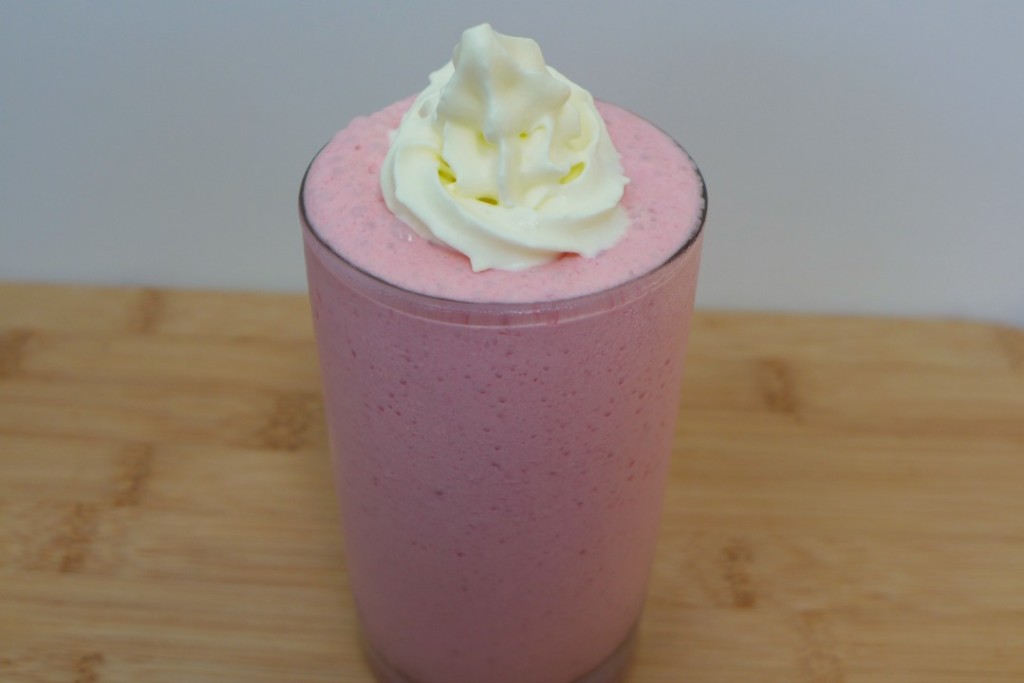 Smoothie – you can enjoy a smoothie or shake with berries, low carb milk, yoghurt, cream and even a scoop of protein powder too, to create a fully rounded meal.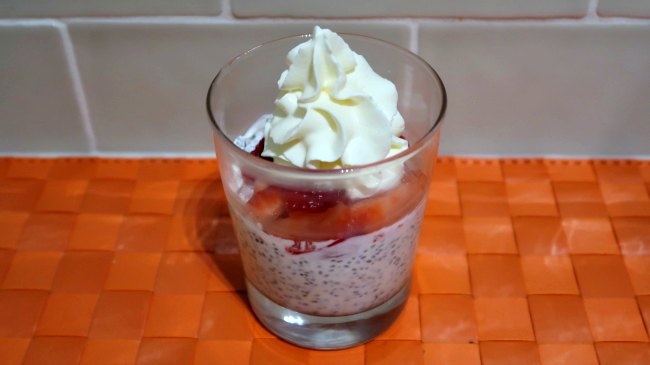 Chia Pudding – you can have nutritious chia seeds when you're on a low carb diet. Simply mix together with low carb yoghurt, cream and berries for an easy chia pudding.
Easy Low Carb Lunch Ideas
Meal prep can be your friend here. Spend a little time on the weekend preparing lunches that are ready to grab and go. Here's a look at some low carb lunches. (And click here for even more low carb packed lunch ideas.)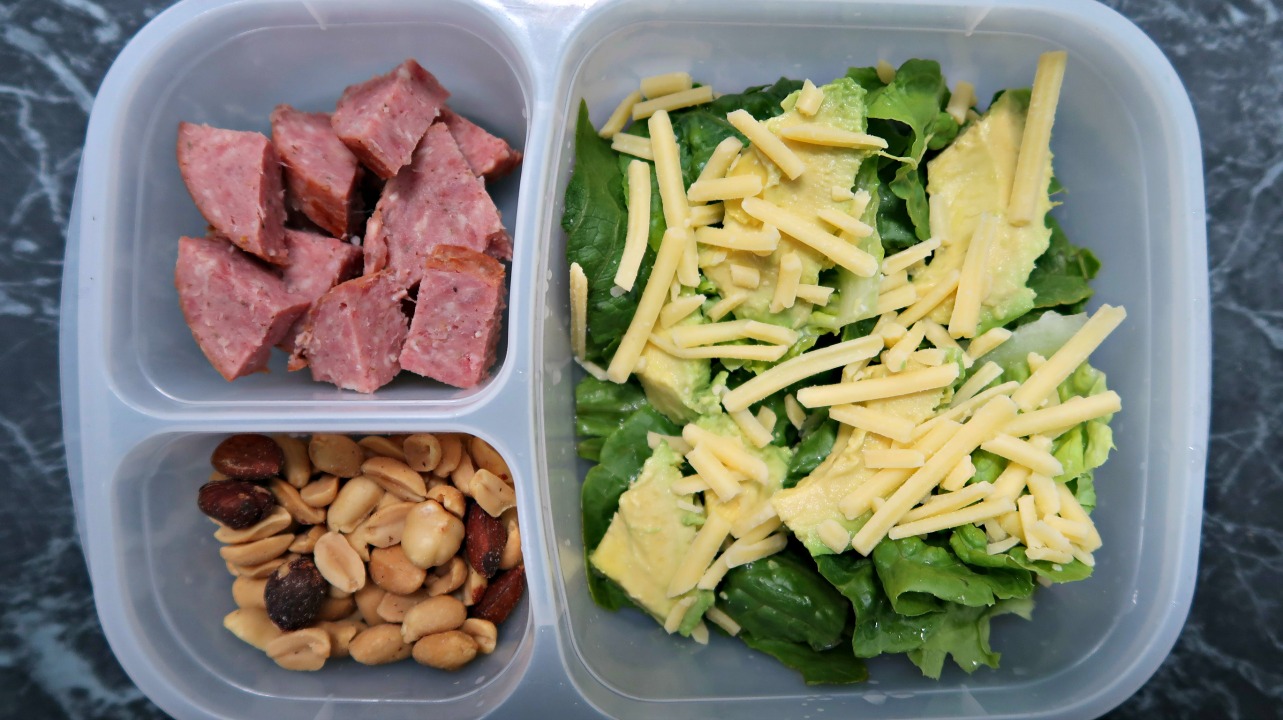 The above packed lunch includes spinach, abocado, cheese, salami and a selection of nuts. (Here's the lunch box it's packed in.)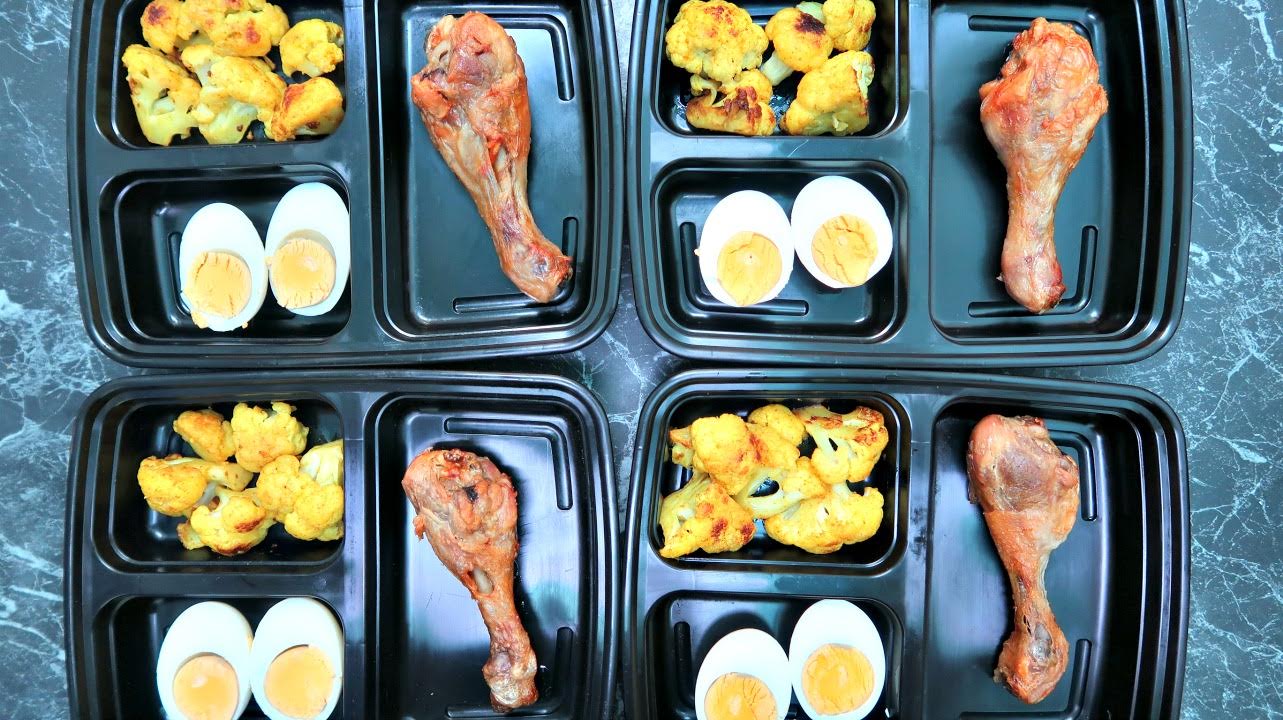 And, in the above meal prep containers there's roast chicken, hard boiled eggs and turmeric sauteed cauliflower. (Click here for meal prep ideas for the week.)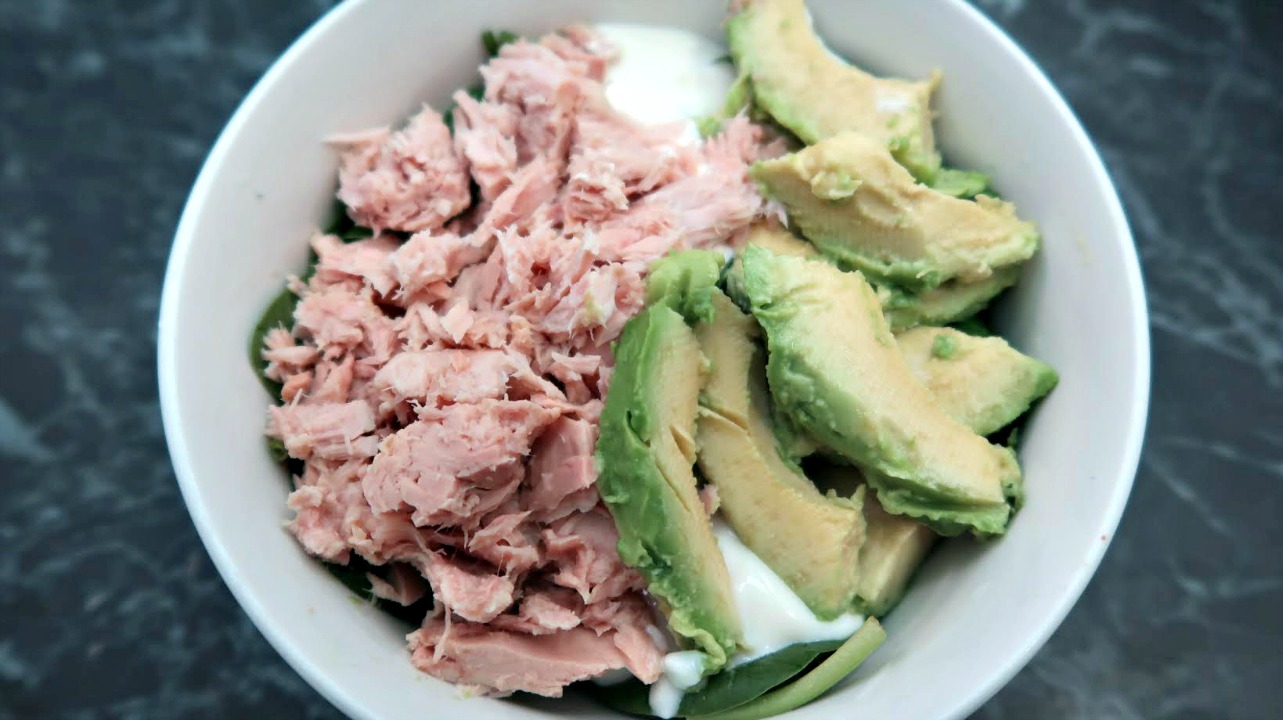 Tuna Salad – when I'm home for lunch either I'll make a soup or put together a tuna salad of some description. Usually with spinach, tuna, avocado and sour cream.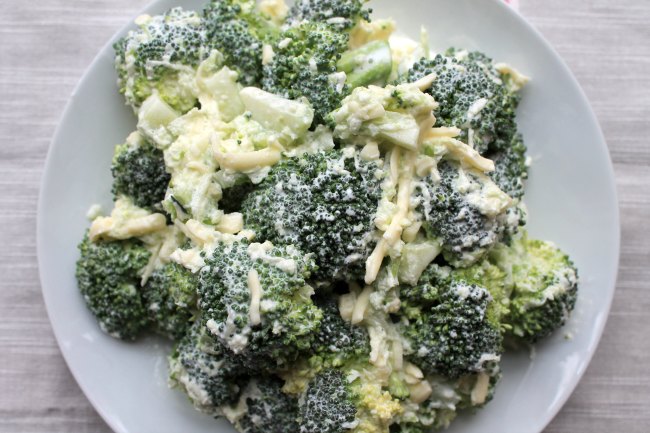 Broccoli Salad – another salad option which is as wholesome as a meal and full of flavour too.
Low Carb Snacks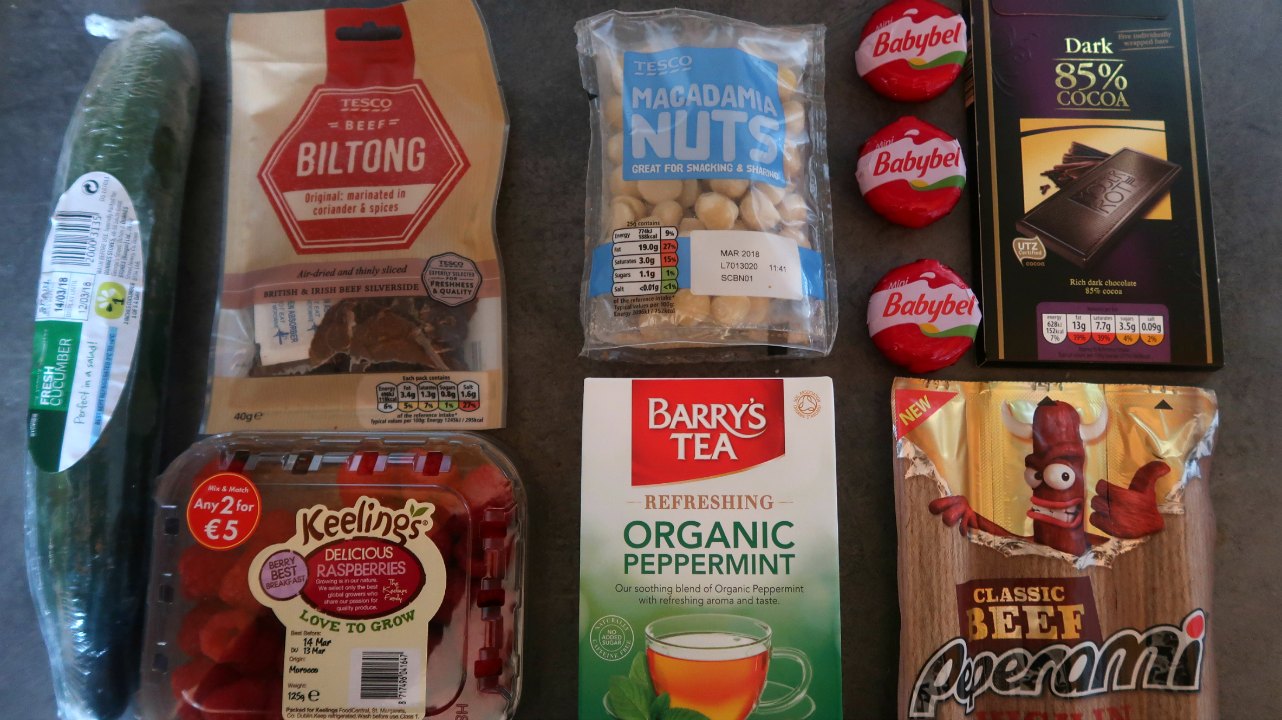 When you need that little extra to see you through the day, here are some ideas for snacks that are low carb friendly.
Hard Boiled Eggs
Vegetable Sticks
Berries
Tea
Nuts & Seeds
Chia Pudding
Cheese
Dark Chocolate
Dried Meat such as Jerky, Biltong or Salami
What To Eat On A Low Carb Diet For Dinner
I find dinners to be the easiest because you can enjoy many of your previous dishes in a low carb friendly way.
Cauliflower makes a great substitute for rice, mash and even roast potatoes, so you don't have to feel like you're missing out.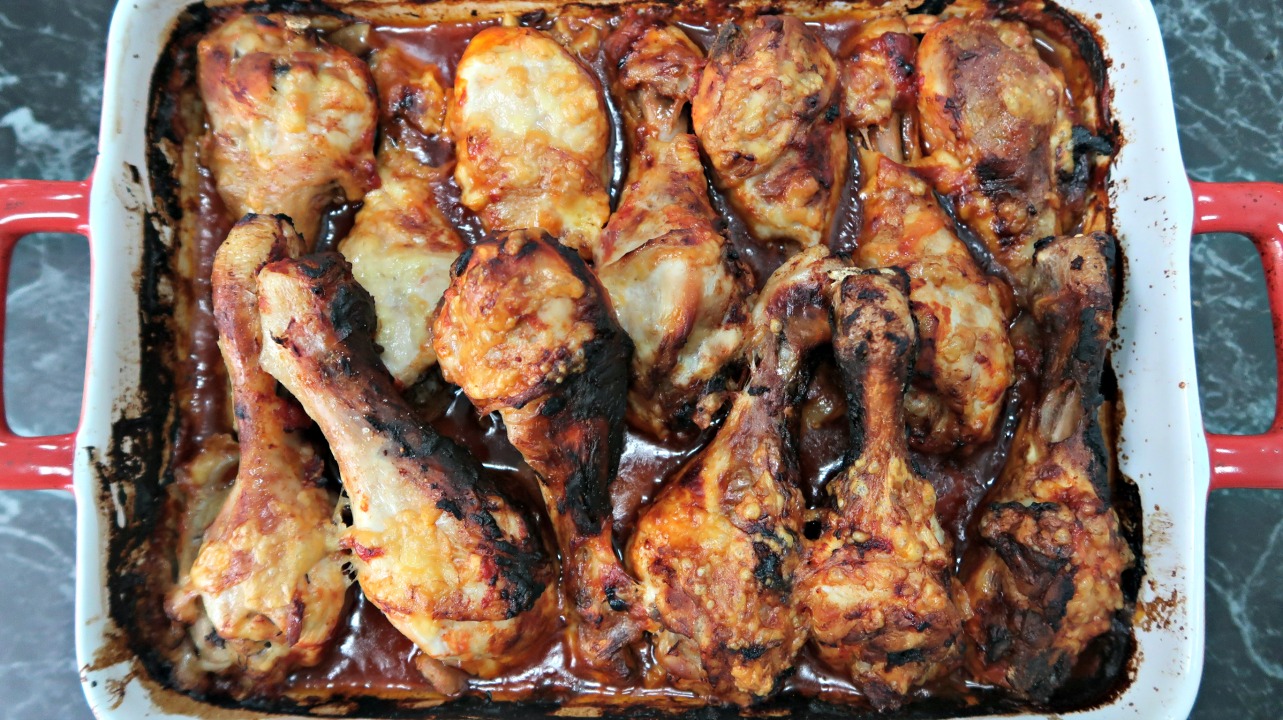 Best Ever Chicken Bake – an easy chicken bake with just a few ingredients that's my family's favourite.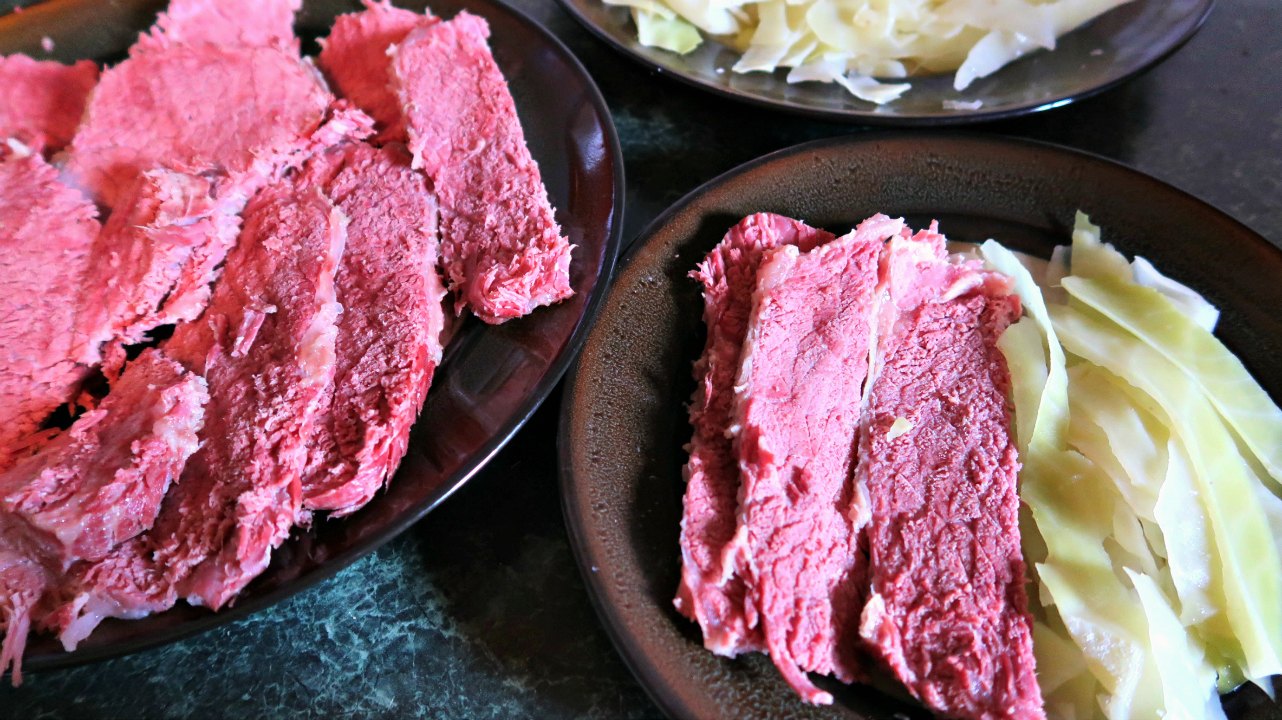 Irish Corned Beef & Cabbage – since moving to Ireland, this meal has been a staple that I've enjoyed since learning the recipe from a local butcher.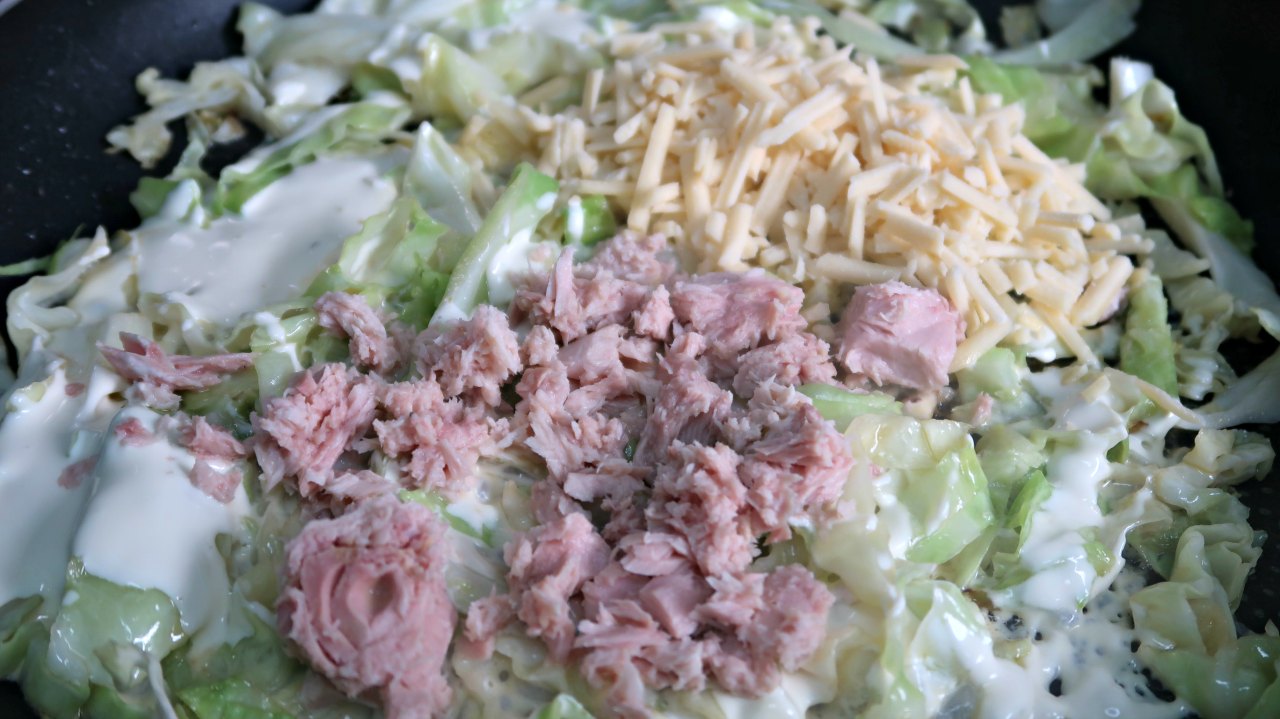 Tuna Noodle Casserole – in this instance cabbage is used in place of carby noodles to create a dish that's better than the original.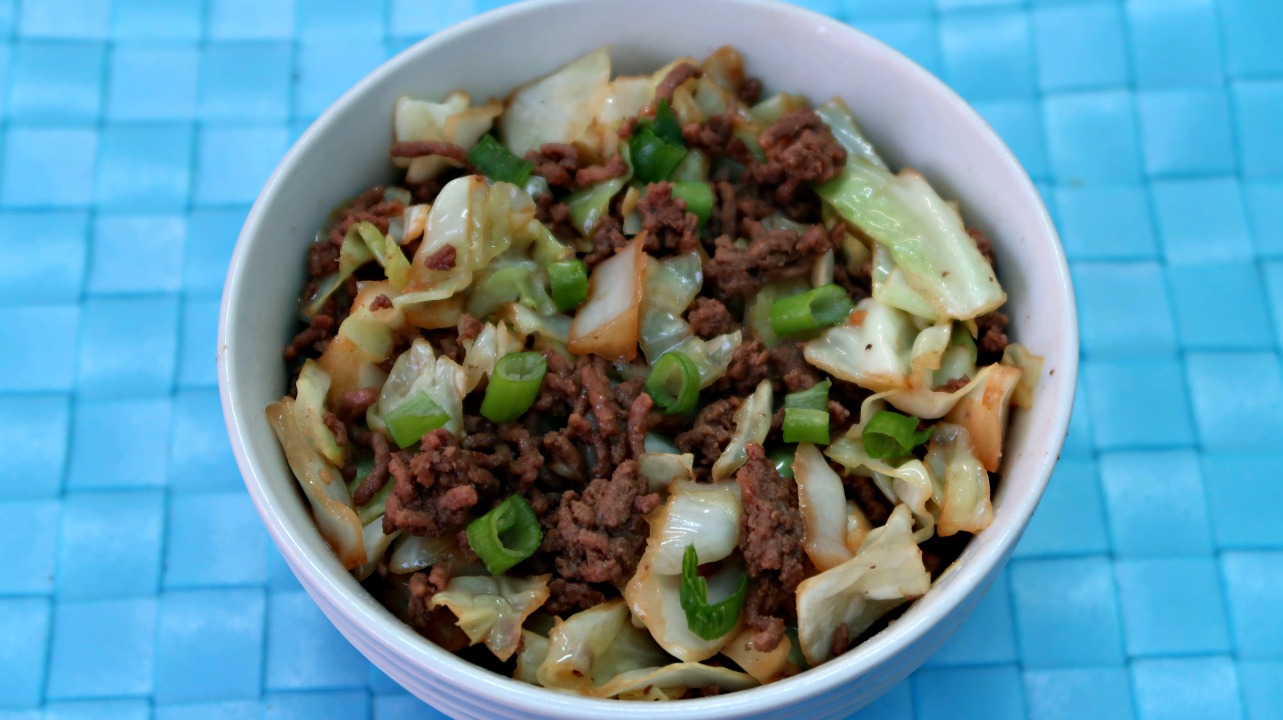 Egg Roll In A Bowl – a budget friendly dinner that's quick and easy to prepare and is a wonderfully comforting dish.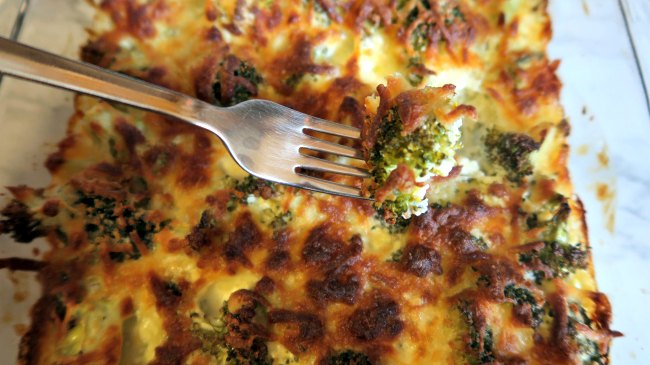 Broccoli Casserole – a low carb veggie casserole that's cheesy and a great option when you want a meat free meal.
Low Carb Dessert Ideas
Yes, you can have desserts on a low carb diet – just don't go overboard. The easiest desserts are either a hot chocolate or berries and whipped cream – both satisfy my sweet tooth.
Aside from those, there are the low carb desserts I make most often.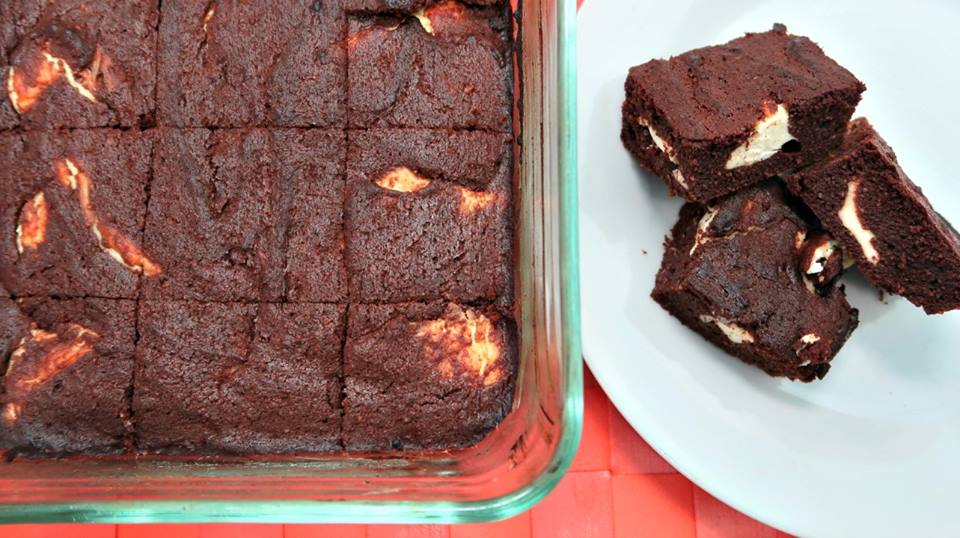 Chocolate Cheesecake Brownies – a Nigella Lawson adapted brownies recipes which is richly indulgent and chocolatey.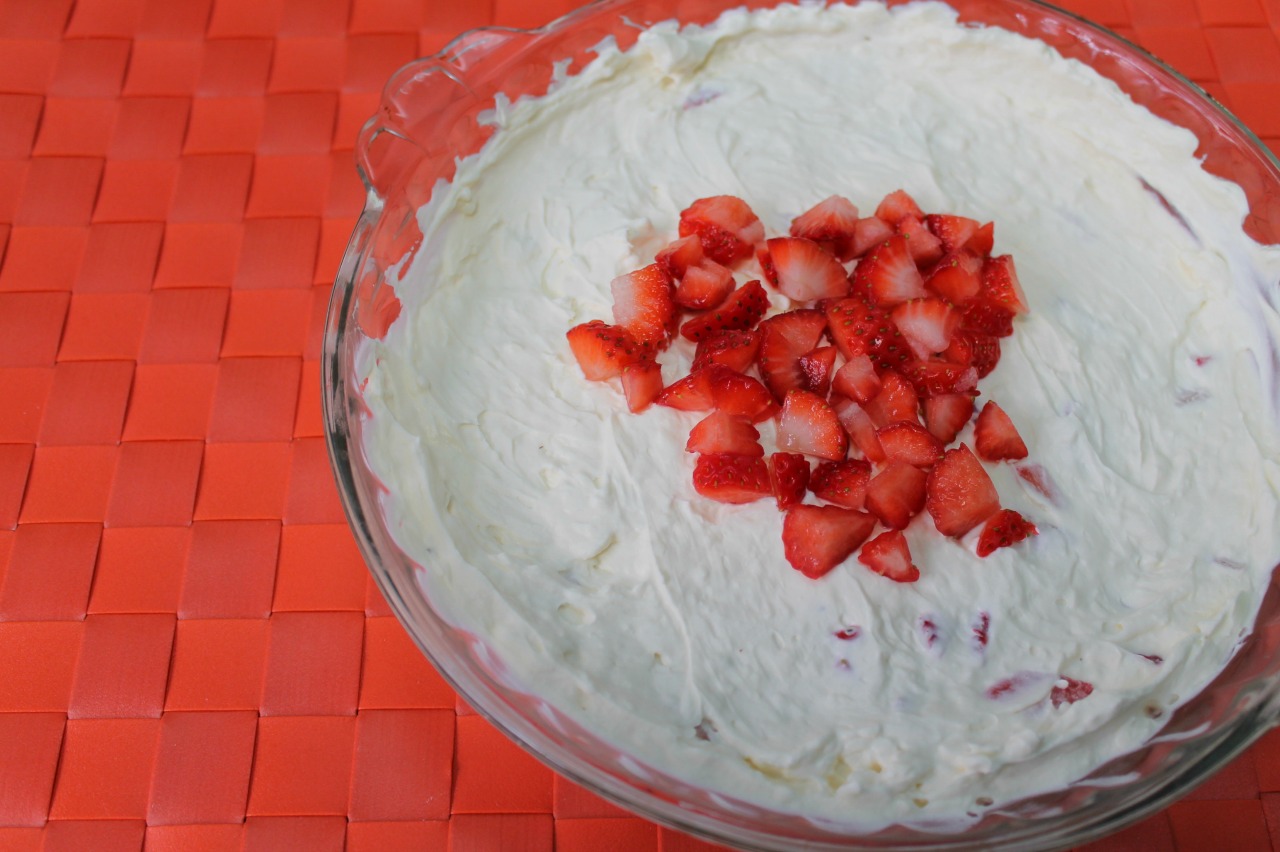 Strawberry Cheesecake Mousse – a light and creamy strawberry mousse that's just like enjoying a cheesecake – but without the fuss. (Or carbs!)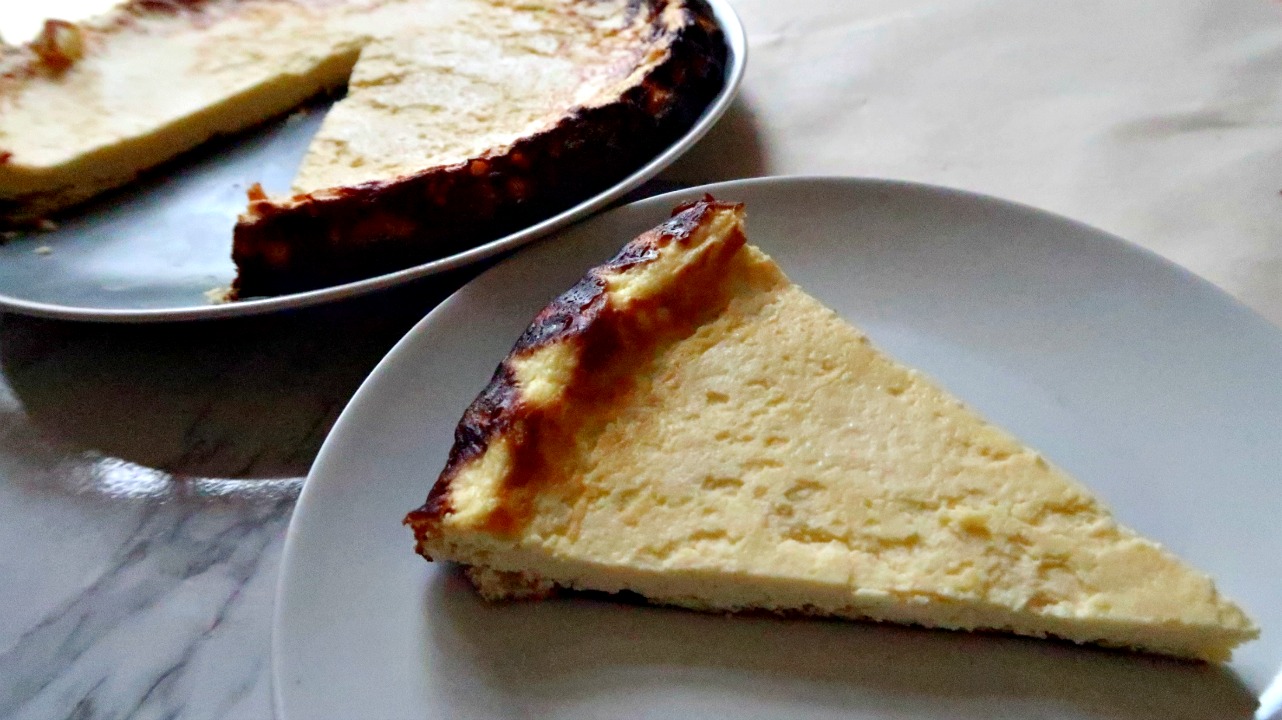 Lemon Ricotta Cake – an impressive looking cake which only has a few ingredients and is super simple to prepare and is a wonderfully luscious lemon dessert.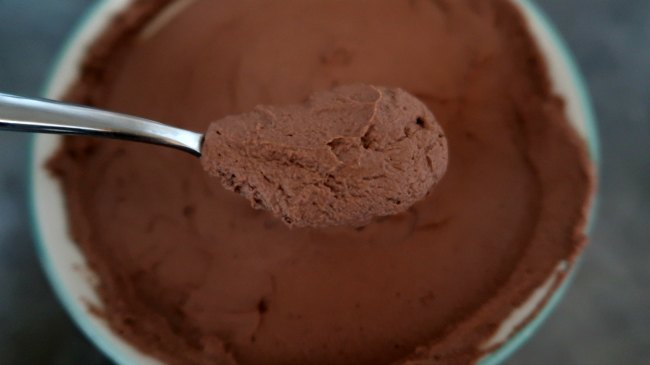 Chocolate Mousse – I've shared a total of 5 chocolate mousse recipes on the blog (so far) and the one I make most often is the version with cream cheese. It's smooth, creamy and one of the most perfect low carb desserts imaginable.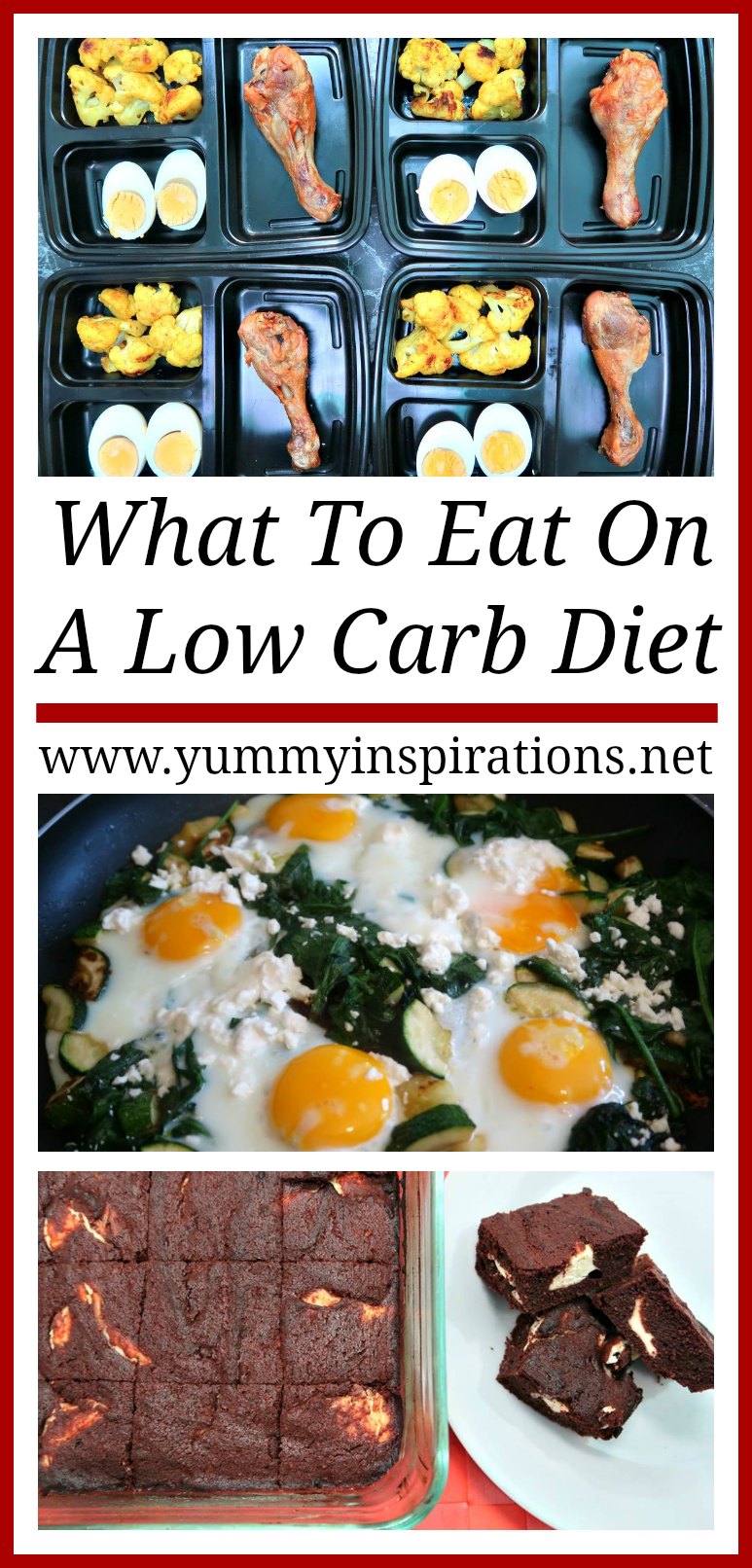 So, as you can see, when it comes to what you can eat on a low carb diet, there are loads of delicious options to enjoy a variety of different meals every meals of the day and day of the week. Plus, there are even more ideas for you in my Recipe Index – so you'll never run out of low carb meals to enjoy.
Subscribe to receive the FREE weekly newsletter, packed full of easy recipes and food inspiration plus exclusive, subscriber only content. Click here to Subscribe by Email.
Disclaimer – this post is meant for informational post only and should not be construed as medical advice. Please consult with your health professional before making any dietary changes.
Disclosure – this post contains affiliate links.
The post What To Eat On A Low Carb Diet appeared first on Yummy Inspirations.
from Yummy Inspirations https://yummyinspirations.net/2019/01/what-to-eat-on-a-low-carb-diet/