Keto Omelette Ideas – low carb vegetarian breakfast omelette fillings including mushrooms, cheese, asparagus and more easy options.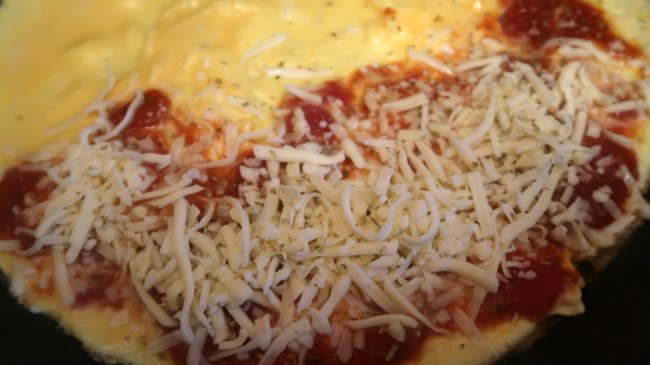 Keto Omelette Ideas
At least once a week I'll enjoy an Omelette of some description for breakfast. So, today I'm sharing some of my go to Keto Omelette Ideas with you.
//video.mediavine.com/videos/xbny9kr3df1b1tsx5fub.js
How To Make An Omelette
There are many methods for creating an omelette. Mine is to whisk together 2-3 eggs and 1-2 tablespoons of cream, per person. Then heat butter in a frying pan and, when hot, pour the omelette mixture in.
Allow the omelette to set for about a minute and then move the outside to the inside and the inside to the outside so that the omelette cooks evenly. Then, fill you omelette with any of the below keto omelette ideas, gently fold over and allow to cook through on all sides.
Enjoy with a side of vegetables or sour cream – the perfect keto breakfast accompaniments.
Keto Pizza Omelette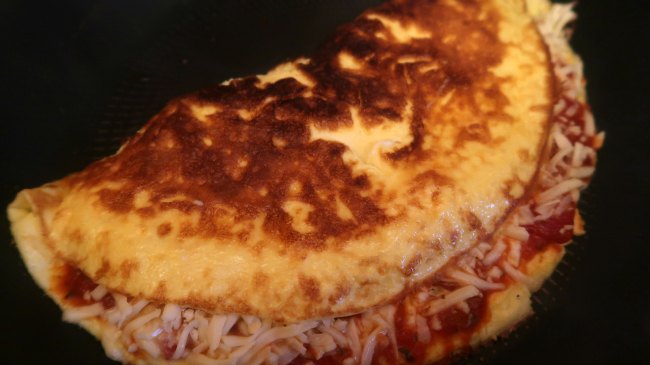 My latest obsession has been to enjoy a pizza omelette. The idea is so obvious, I don't know why I didn't come up with it before. Simply fill an omelette with your go to low carb pizza/pasta sauce and heaps of cheese.
Then, you get to enjoy pizza for breakfast – without the carbs! (Here's the full easy recipe.)
Three Cheese Omelette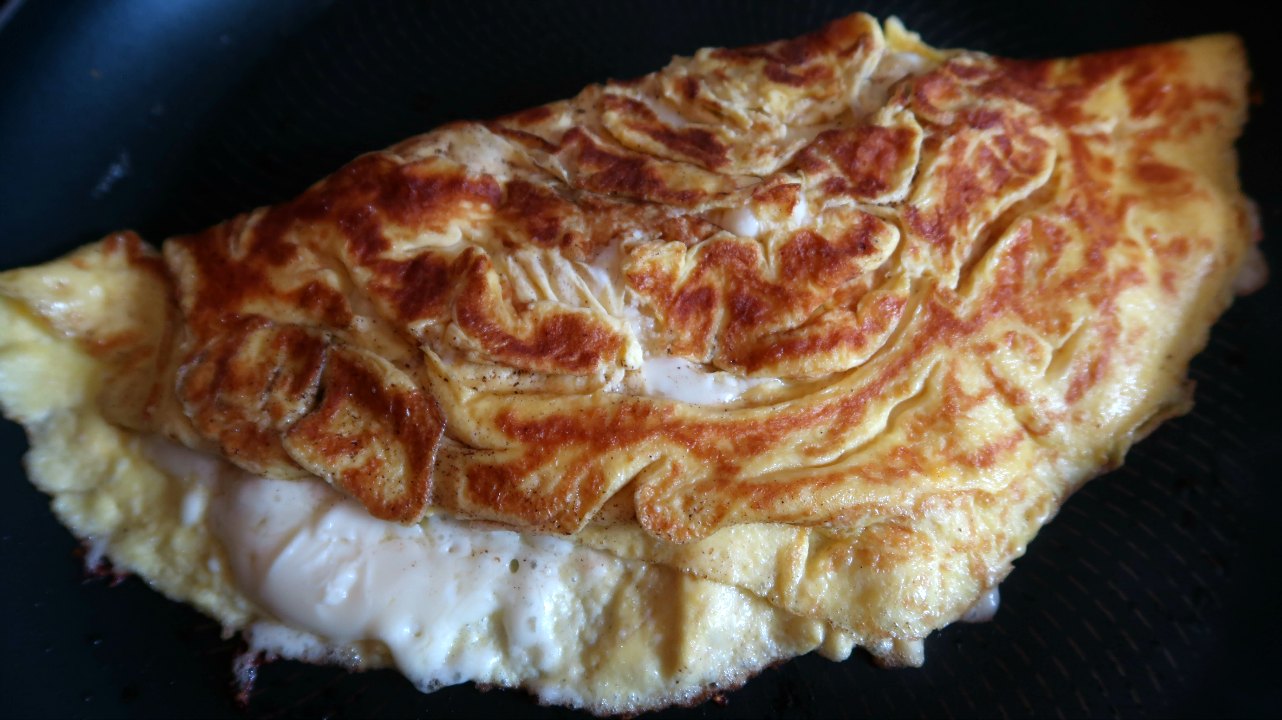 When one cheese just won't do, why not enjoy a three cheese omelette? Simply include 3 of your favourite cheeses in the ultimate cheese omelette. (Here are ideas for cheese options to include in your omelette and the full recipe.)
Cheese Omelette With Spinach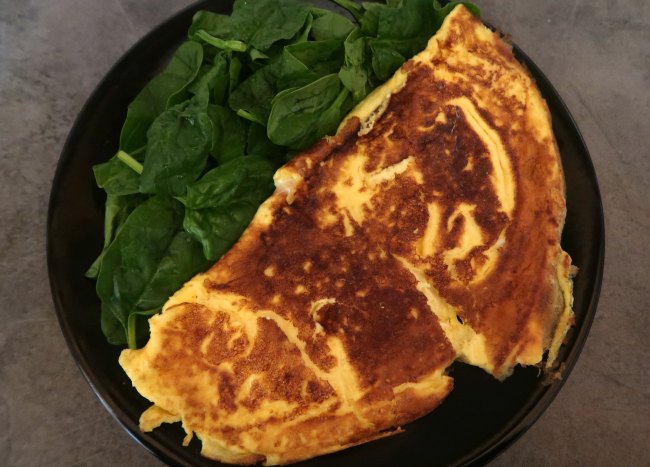 You can either fill your omelette with spinach or enjoy a couple of handfuls of fresh spinach on the side with your breakfast. I find that spinach helps to balance the richness of a cheesy omelette.
Asparagus Omelette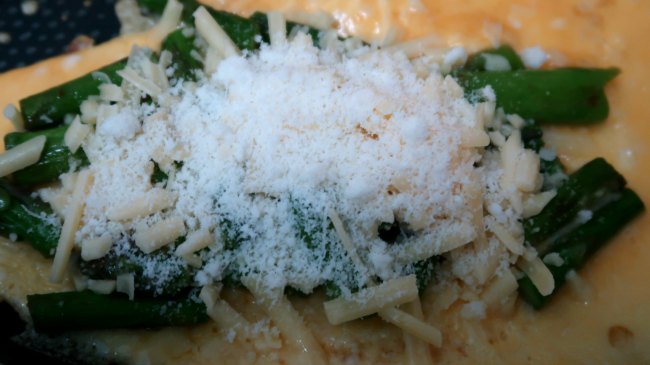 When asparagus are in season, it's the perfect time to enjoy an asparagus omelette. You can enjoy your omelette with a combination of cheese options too. (Get the full recipe here.)
Mushroom Omelette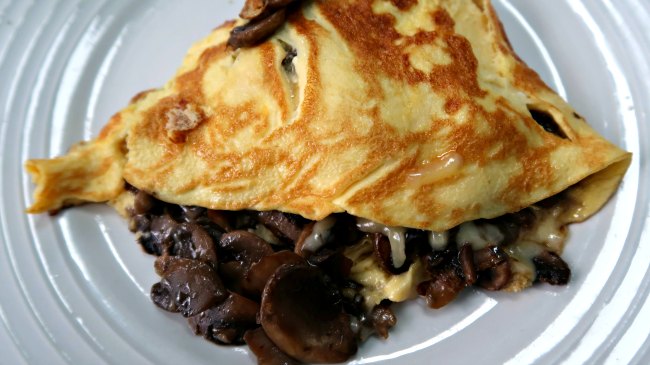 A cheese and mushroom omelette is one of the easiest keto omelette ideas. Simply saute mushrooms, then move them to a bowl while you get cooking with your omelette.
Then, it's just a matter of filling your omelette with mushrooms and a generous portion of cheese. (Click here for the full recipe.)
More Low Carb Omelette Fillings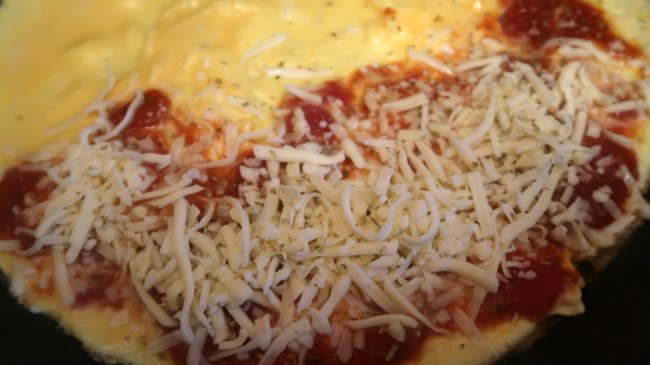 Here are even more ideas for low carb omelette fillings that you can mix and match to create your ideas breakfast:
Leek, Onion or Garlic – for added flavour, saute first to soften and become golden, remove to a bowl and then use to fill your omelette.
Cheese Options – cheddar, mozarella, goats cheese, cream cheese, brie, blue cheese, feta
Herbs and Spices – to further flavour your omelette with salt, pepper, coriander, parsley, sage, tarragon or any other herbs or spices you enjoy in your cooking
Broccoli, Cauliflower, Zucchini or Peppers – cook first to soften and then fill your omelette
Nuts – you can finish off your omelette with crumbled nuts or pine nuts
As you can tell, you have lots of keto friendly options when it comes to deciding what to fill your breakfast omelette with.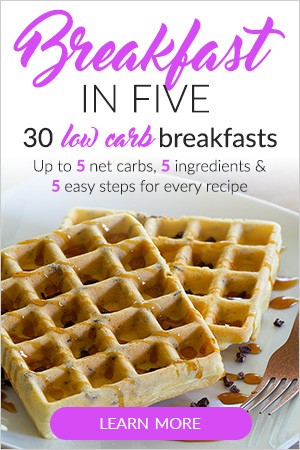 More Easy Keto Breakfast Ideas:
7 Keto Breakfasts Without Eggs
Keto Breakfast Ideas For Beginners
Keto Waffles With Coconut Flour
amzn_assoc_placement = "adunit0";
amzn_assoc_search_bar = "true";
amzn_assoc_tracking_id = "yummyinspir-20";
amzn_assoc_ad_mode = "manual";
amzn_assoc_ad_type = "smart";
amzn_assoc_marketplace = "amazon";
amzn_assoc_region = "US";
amzn_assoc_title = "Keto Essentials";
amzn_assoc_linkid = "180d0ed1b740453e50c71deedb7b48c9";
amzn_assoc_asins = "1628600160,1628602635,1939754445,1623158087";

//z-na.amazon-adsystem.com/widgets/onejs?MarketPlace=US
Subscribe to receive the FREE weekly newsletter, packed full of easy recipes and food inspiration plus exclusive, subscriber only content. Click here to Subscribe by Email.
Disclaimer – this post is meant for informational post only and should not be construed as medical advice. Please consult with your health professional before making any dietary changes.
Disclosure – this post contains affiliate links.
The post Keto Omelette Ideas appeared first on Yummy Inspirations.
from Yummy Inspirations https://yummyinspirations.net/2019/02/keto-omelette-ideas/